Private Clients & Family Offices
Custom solutions built for complex family wealth
We create tailored solutions that aim to meet the complex requirements of private clients and family offices, helping their wealth to grow and legacies to continue.
280+

private clients across the globe

28%

of the firm's client base is private families

65+

private client senior investment professionals
Why Cambridge Associates?
A commitment to your goals
Our dedicated investment teams draw on deep experience in the management of private wealth to build custom portfolios from the ground up based on each client's distinct objectives. We approach our clients' goals as if they are our own. Informed by solid investment principles, every portfolio is designed to realize unique, meaningful outcomes for each client.
*Cambridge Associates typically works with families and family offices with a minimum portfolio size of $125 million.
How We Serve Private Clients
Our strengths are rooted in meeting family wealth needs
We serve a community of families around the world, providing:
Advice from a privately held, independent investment firm
Deep client partnerships, grounded in customized service and one-of-a-kind portfolios
Access to promising investment ideas through our global platform of manager relationships
Each client has a distinct story
With four decades of experience supporting private clients and family offices, we've learned that no two families are alike. Explore our library of case studies to learn how our experienced team builds custom portfolios to meet the needs of each client and their distinct circumstances, wherever they may be in their investment journey.
Our clients represent a diverse mix of circumstances and needs
Whether you're a first-generation wealth creator, a family trustee, a business owner, or a fifth-generation family member, we can help you. We'll navigate the complexities of long-term investing to build and preserve your assets for you and your future generations.
Our clients include:
Investor types: Wealth owner, family office, trustee

Industry background: consumer goods, entertainment, finance and investment management, manufacturing, real estate, technology

Wealth situation: business ownership, business sale, generational transition, governance structure change, investment staff change, liquidity event, shifting priorities, transfer of assets
Diversity: a key to portfolio success
In this interview with Crain Currency, Heather Jablow, Head of our North American Private Client Practice, shares her insights into the strengths of a diverse family office and how to empower women wealth owners.
Q.

How do family offices ensure that women have full decision-making capacity when managing wealth?

A.

Family offices who aren't approaching gender diversity with intent aren't only doing themselves a disservice by passing up excellent talent, but they're also potentially limiting client satisfaction.
Meet our private client global leadership team
We believe that our firm's principles and purpose attract some of the industry's finest investment professionals — individuals of exceptional intellect, character, and capability. Across our organization, in every role and function, our people are dedicated to investment excellence and committed to client success.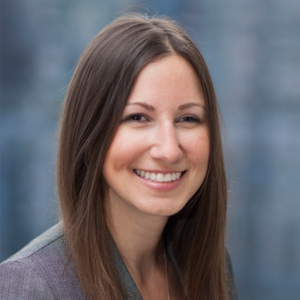 Connect with the Private Client Practice
Allison Azar
Managing Director, Private Clients & Family Offices
Subscribe for the latest insights.